STAR blog
---
Costs incurred by patients when acquiring HIV testing services in rural Malawi
 July 2017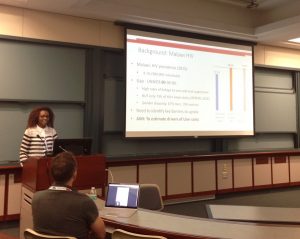 Linda Sande from the Malawi-Liverpool Wellcome Trust explains in her blog key findings from analysing around 750 interviews to investigate the extent to which financial costs incurred in accessing HIV Testing and Counselling services hinder access to HIV testing for rural communities in Southern Malawi, and asks what this might mean for HIV self-testing.
---
Using a research network to analyse intercountry qualitative data
July 2017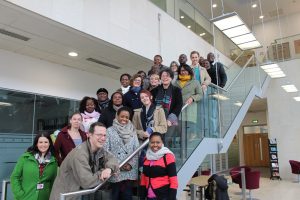 LSTM's Dr Lot Nyirenda's blog explains how STAR's Qualitative Research Network (QRN) provides a forum for qualitative research partners within the consortium to meet, exchange ideas and ensure a common approach to qualitative studies that addresses key gaps in current knowledge in HIV self-testing scale-up. Dr Nyirenda also highlight the way in which positive relations among members has been key to the QRN's success.
---
STAR-M Embarks on Refresher Training For CBDAs
June 2017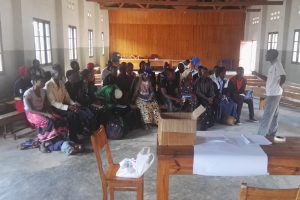 In their first STAR blog, Davie Chalira of the Malawi-Liverpool Wellcome Trust and Lovemore Magombo from PSI Malawi describe and explain the importance of conducting refresher trainings for Community Based Distribution Agents, to ensure high quality data collection processes.
---
Facility-based HIV self-test kit distribution: A model for strengthened HIV health services delivery in Zambia
May 2017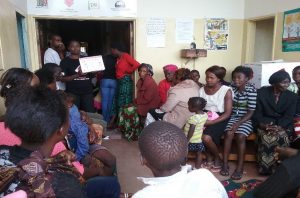 Namuunda Mutombo and Mutinta Nalubamba from the Society of Family Health in Lusaka describe in their blog the public sector health facility-based distribution model being implemented by the STAR project in Zambia, share findings regarding the numbers of kits distributed and returned, and implications of this.
---
Much-Ado About Data! Feedback from the Quantitative & Epidemiology Network
April 2017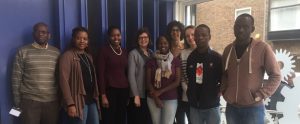 In her latest blog, Mary Tumushime, STAR Research Coordinator at CeSHHAR, looks back at productive discussions during the first face to face QERN meeting of 2017, and how things have moved on during the following couple of months.
---
Communications light-bulbs from HIV self-testing transcripts
March 2017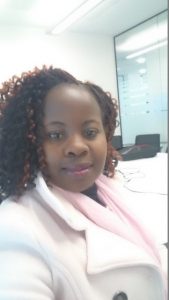 Read here about the role of Varaidzo Mabhunu-Maniwa, Marketing Manager at PSI/Zimbabwe, and how she came to realise that going through transcripts from data collection gives marketers a deeper sense of what is going on in the mind of the target audience.
---
Assessing the costs of HIV self-test kit distribution, standard of care HIV testing and counselling approaches, and associated efficiency impacts in Malawi, Zambia, and Zimbabwe.
March 2017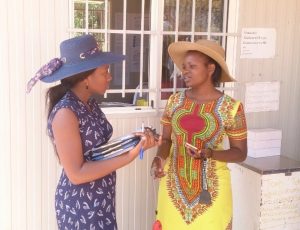 Collin Mangenah, Health Economics Research Coordinator at CeSHHAR Zimbabwe, summarises in this blog the work of the STAR economics evaluation team on evaluating unit costs and cost effectiveness of HIV self-testing across Malawi, Zambia and Zimbabwe as part of the larger HIV self-testing evaluation.
---
Reflections on the Qualitative Research Network (QRN)
February 2017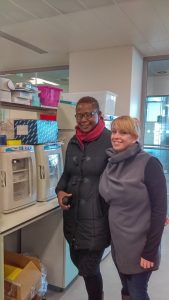 Miriam Mutseta, PSI's Zimbabwe STAR Program Manager, shares her second STAR blog, reflecting on how far the QRN has come and its immense value as we look towards phase 2 of the project.
---
Understanding the policy process to explain how stakeholders and policy actors interact and influence the direction of HIV self-testing policy
12th February 2017
Nuri Ahmed,  a doctoral student at LSHTM, describes in her blog how she conducted a piece of qualitative research to understand the policy process around HIV partner notification in Zambia, and the contributions this is expected to make through the STAR project.
---
STAR project activities at the African Society for Laboratory Medicine (ASLM) Conference in Cape Town, 3-9 December 2016
19th January 2017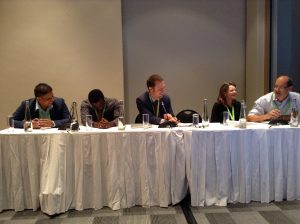 Professor Rosanna Peeling of LSHTM and Russell Dacombe of LSTM share in this blog an overview of the key engagement of STAR consortium members at the ASLM in sharing preliminary findings from the STAR regulatory research and working with partners to promote the importance of the regulation of HIV self-tests.
---
Behind the scenes with the Zambart lab's principal STAR scientist
16th December 2016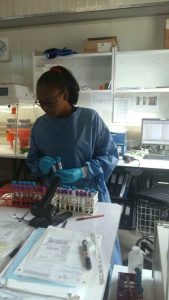 In her first blog, Loveness Mukaka, a Laboratory Scientist at Zambart, gives an insight into the vital role played by lab teams working on HIV self-testing under the STAR project.
---
Update on STAR research studies in Zimbabwe
24th November 2016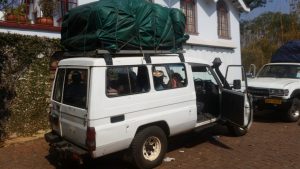 Mary Tumushime, CeSHHAR's STAR Research Coordinator, provides an update on the population based survey, qualitative research, and sex worker distribution programme.
---
Qualitative Research Network – The power of bringing STAR countries' researchers and implementers together
November 2016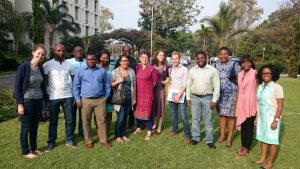 PSI's Zimbabwe STAR Programme Manager, Miriam Mutseta, reflects in her blog on the approaches of and benefits from collaboration between STAR researchers and implementers on activities such as developing a curriculum for healthcare workers on HIV self-testing.
---
Why engaging traditional leaders is vital for the success of STAR
8 July 2016
This blog from PSI looks at the importance of the support of traditional leaders to community based initiatives such as the STAR project, and how the STAR project is currently working with traditional leaders in three districts within Malawi to increase the accessibility of HIV testing.
---
Community health workers: The true heroes of HIV self-testing
6 July 2016
In his blog, Justin Matheson-Turner explains how community health workers, such as those involved in the recent visit of PSI Global Ambassador Debra Messing to Blantyre, Malawi, are vital to the success of the STAR project.
---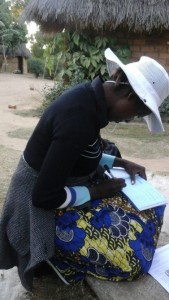 Update on HIV STAR research studies in Zimbabwe
4 July 2016
Ms Mary Tumushime, a Coordinator on STAR at CeSHHAR in Zimbabwe, shares in this blog the latest news on their STAR population based survey, Discrete Choice Experiments, key informant interviews and preparations for the main STAR study.
---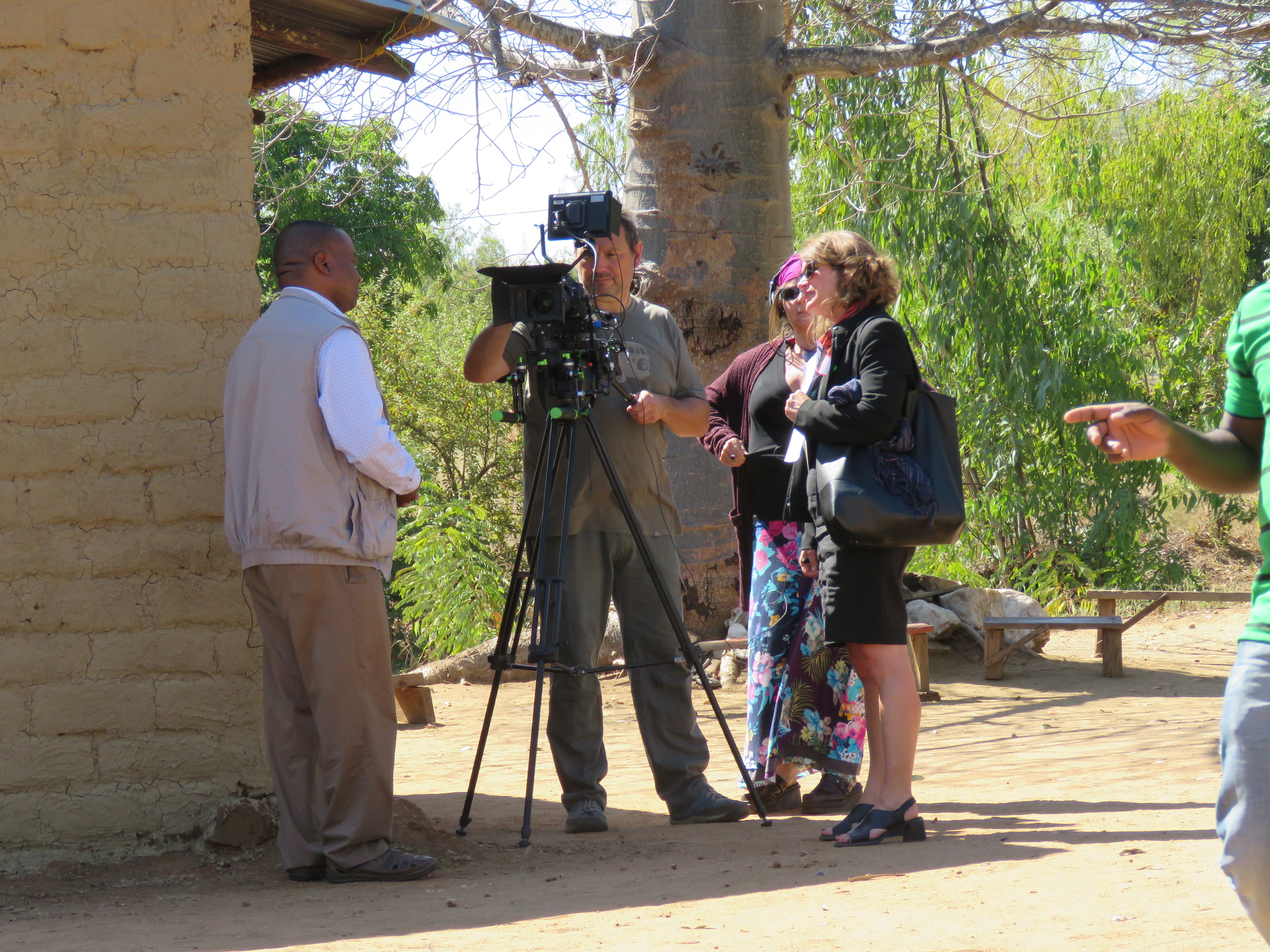 Where we've come from and where we're going with HIVST
30 June 2016
Liz Corbett, Professor of Tropical Epidemiology at the London School of Hygiene & Tropical Medicine, shares in this blog the reasons why work in Malawi is of such importance to the field of HIV research, as well as early findings from STAR. Members of the STAR team were in Blantyre, Malawi from 27 June to 1 July with PSI Global Ambassador Debra Messing to learn more about how HIVST can contribute to achieving the UN's 90-90-90 targets.
---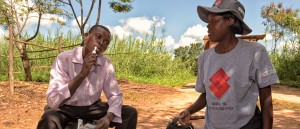 Bringing HIV self-testing policy to the forefront
29 June 2016
HIV self-testing provides people with a low-cost and discreet way to learn their HIV status. WHO is working with the UNITAID/PSI Self-Test Africa programme to provide inspiration and guidance to countries and organisations implementing similar programs so the world can reach the UN's 90-90-90 goal. Read the blog by Cheryl Johnson and Rachel Baggaley from the World Health Organization to Learn more about how to help 90% of people living with HIV to know their status by 2020.
---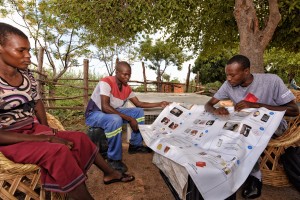 Meet HIV self-testing Musketeer Harrison Gwaze
28 June 2016
Members of the STAR project were in Malawi last week with PSI Global Ambassador Debra Messing, learning more about the importance of community engagement in implementing the UNITAID/PSI Self-Test Africa project. STAR relies on community distributors like Harrison Gwaze to distribute HIV self-testing kits. In Zimbabwe, Harrison provides a personal and informative service to his neighbours, like Weston Kandawasvika, who hadn't wanted to go to a clinic to learn his HIV status. Read a blog by Sabrina Sidhu from UNITAID, to find out what he did, and how it affected his pregnant wife, Patience.
---
What is the potential for HIV self-testing in Africa
27 June 2016
In the first blog of a series of four posts on STAR, Karin Hatzold, Deputy Director of HIV/TB at PSI and Project Director of the STAR project, looks at how HIVST has the potential to radically change the current situation, in which an estimated 46% of people living with HIV globally are unaware of their status, and highlights preliminary findings from pilot community based HIVST distribution in Zimbabwe.
---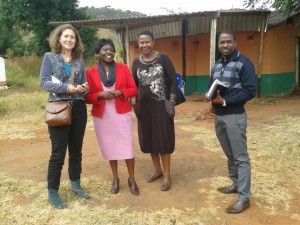 PSI mobile outreach visit
May 2016
Dr Marc D'Elbée, a Research Fellow in Health Economics at LSHTM, and colleagues visited a New Start PSI mobile centre in rural Zimbabwe to learn about the procedure by which people are tested for HIV, as explained in his latest blog.
---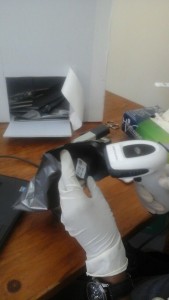 HIV STAR research studies in Zimbabwe
May 2016
Ms Mary Tumushime is a Coordinator on STAR at CeSHHAR in Zimbabwe. Here she introduces studies planned to investigate issues relating to community based distribution of HIV self-testing kits.
---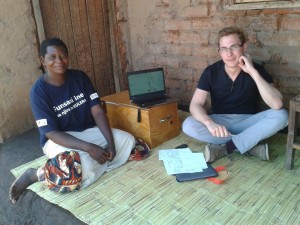 HIV STAR project: Discrete Choice Experiments in rural Malawi
May 2016
Dr Marc D'Elbée is a Research Fellow in Health Economics at LSHTM. In May he visited the Malawi-Liverpool-Wellcome Trust's STAR  team to finalise their Discrete Choice Experiments tool. You can read about the DCE work here.
---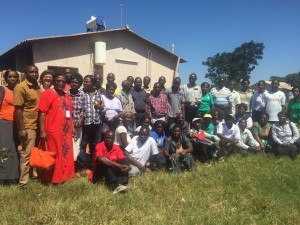 HIV STAR clinical performance study: Can HIV self-tests be used effectively in rural Zambia?
April 2016
Dr Melissa Neuman is a Lecturer in Epidemiology at LSHTM. In April 2016 she traveled to Zambia to work with colleagues at Zambart on the STAR clinical performance study. You can read more here.
---