About HIV self-testing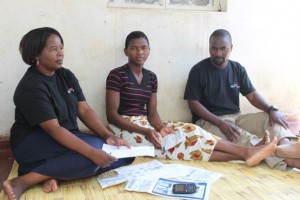 HIV self-testing (HIVST) is the process by which a person who wants to know their HIV status performs an HIV test themselves and interprets the result in private. This is generally conducted using rapid test kits, such as fingerstick tests (on whole blood) or mouth swab tests (on oral-fluid).
HIVST does not provide a diagnosis. Non-reactive (negative) self-test results are considered negative, but all reactive (positive) self-test results need to be confirmed according to national algorithms.
In accordance with the July 2015 WHO Consolidated Guidelines on HIV Testing Services and many national policies, individuals who test (including a self-test) in the "window period" (6 to12 week period before individuals develop HIV antibodies and HIV rapid tests can detect antibodies) or are at ongoing risk for HIV should be encouraged to re-test.
In July 2017, the OraQuick ® HIV Self-Test (manufactured by OraSure Technologies Inc.) became the first (and as of November 2017 the only) HIV self-test to be pre-qualified by WHO, to increase HIV diagnosis and treatment. This test uses oral fluid as a specimen and provides results in as little as twenty minutes.
Also see a summary of the background of HIV self-testing.