Society for Family Health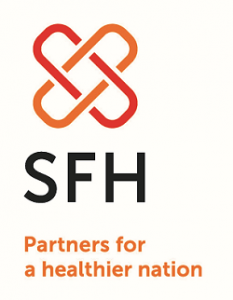 The Society for Family Health (SFH) is a leading South African public health organisation that brings quality health products and services within the reach of vulnerable and low income communities. SFH is a non-profit, non-government organisation and is an affiliate of Population Services International (PSI).
Since its establishment in South Africa in 1993, SFH's main area of focus has been HIV prevention.  Today, SFH is driven by the understanding that prevention of HIV requires various interventions that are mutually reinforcing. Therefore, they have moved in an innovative way to expand their offering of products and services to include HIV testing services, medical male circumcision, sexual and reproductive health education and training, as well as condom distribution and promotion.