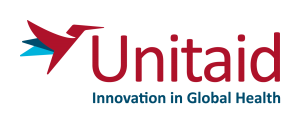 Unitaid is an international organisation that invests in new ways to prevent, diagnose and treat HIV/AIDS, tuberculosis and malaria more quickly and effectively. Unitaid provides health partners with short-term financial grants, targeted to achieve maximum impact. Unitaid's pioneering investments, financed through innovative finance, have shaped markets for critically needed tests, treatments and preventive products.
Unitaid invests in developing and unlocking markets for health innovations so that they become widely accessible and available. Unitaid does this by funding the final stages of research and development of drugs. With Unitaid's support, a new medication or public health technology can reach markets in developing countries quickly at an affordable price.
Innovation is written into Unitaid's genetic code. More than half of Unitaid's funding is from a tax on airline tickets, pioneered by France that is currently implemented in 10 countries: Cameroon, Chile, Congo, France, Guinea, Madagascar, Mali, Mauritius, Niger and South Korea.