HIV events
The following are key upcoming events relating to HIV self-testing:
23 – 27 July 2018: AIDS 2018, Amsterdam, The Netherlands

This will be the 22nd International AIDS Conference organised by the International AIDS Society, and is expected to welcome around 18,000 participants from around the world. The theme of AIDS 2018 is "Breaking Barriers, Building Bridges", drawing attention to the need of rights-based approaches to more effectively reach key populations, including in Eastern Europe and Central Asia and the North-African/Middle Eastern regions where epidemics are growing.
The STAR Initiative will be hosting a satellite session on at AIDS 2018, on Monday 23rd July from 14:45 to 16:45. There will also be two booths (506 and 507) in the Global Networking Zone where WHO, Unitaid and partners will host workshops, Q&A with special guests and community leaders, games, demos and more, on "Building Bridges to HIV Testing" as detailed in their road map.
21 – 25 October 2018: HIVR4P 2018, Madrid, Spain
HIV Research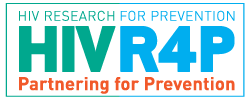 for Prevention (HIVR4P 2018) is the only global scientific conference focused exclusively on the field of biomedical HIV prevention research.  HIVR4P supports cross-fertilization among research on HIV vaccines, microbicides, PrEP, treatment as prevention, and other biomedical prevention approaches, while also providing a venue to discuss the research findings, questions, and priorities specific to each. The HIVR4P scientific programme includes four days of plenary sessions by global leaders in HIV prevention research and policy; hundreds of new research studies presented in oral abstract and poster sessions; meet-the-expert lunches, symposia and roundtables; and pre-conference satellite sessions.
10 – 13 December 2018: ASLM 2018, Abuja, Nigeria

ASLM 2018 is the fourth biennial international conference of the African Society for Laboratory Medicine (ASLM). ASLM2018 aims to serve as a platform for the international laboratory medicine community to share best practices, acquire knowledge and debate innovative approaches for combatting global health threats. The theme this year is "Preventing and Controlling the Next Pandemic: The Role of the Laboratory". Abstracts are being accepted from May 2018. See here for details.
4 – 7 March 2019; CROI 2019, Seattle, USA
Details TBC.
21 – 24 July 2019: AIDS 2019, Mexico City, Mexico
Details TBC.
---
Past conferences including STAR events
4 – 9 December 2017: ICASA, Abidjan, Côte d'Ivoire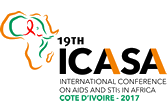 The conference theme "Africa: Ending AIDS – delivering differently" engageed the whole continent and all stakeholders in the post SDG framework.
WHO and PSI hosted a satellite session, "Translating HIV Self-Testing Innovation Into National Policy and Scale-Up" on 7th December from 18:30 to 20:30. The purpose of this satellite was to:
Share a WHO update on normative guidance, policy adoption, technical and operational updates, and the HIV self-testing market landscape.
Review the latest evidence on HIV self-testing, based on STAR project research and other research from Africa.
Share experiences from implementation of HIV self-testing distribution models under the STAR evaluation.
Share country case studies from Malawi, Senegal, Zambia and Zimbabwe on how HIV self-testing evidence has been translated into policy and national HIV programming.
23 – 26 July 2017: IAS Conference, Paris, France

More than 5,000 scientists, clinicians, public health experts, community leaders and people living with HIV met to discuss the latest developments in HIV-related research at the largest open scientific conference on HIV/AIDS and related issues.
UNITAID, PSI, WHO and LSHTM hosted a satellite session to share key findings from phase 1 of the STAR project and plans for phase 2, on 23rd July from 5:00 to 7:00 pm.
For a summary of all HIV self-testing sessions and presentations see the IAS HIV Self-Testing Roadmap produced by STAR.