HIV events
The following are key recent and future events relating to HIV self-testing:
23 – 26 July 2017: IAS Conference, Paris, France

Join more than 5,000 scientists, clinicians, public health experts, community leaders and people living with HIV to discuss the latest developments in HIV-related research at the largest open scientific conference on HIV/AIDS and related issues.
---
Past Events
13 – 16 February 2017: Conference on Retroviruses and Opportunistic Infections (CROI), Seattle, USA

The annual CROI brings together top basic, translational, and clinical researchers from around the world to share the latest studies, important developments, and best research methods in the ongoing battle against HIV/AIDS and related infectious diseases.
3 – 8 December 2016: African Society for Laboratory Medicine (ASLM), Cape Town, South Africa

ASLM2016 is the third biennial international conference of the African Society for Laboratory Medicine. The conference will aim to serve as a platform for the international laboratory medicine community to share best practices, acquire knowledge and debate innovative approaches for combating global health threats.
17 – 21 October 2016: HIV Research for Prevention Conference, Chicago, USA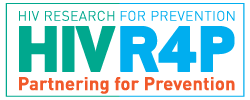 HIVR4P is the only global conference that supports cross-fertilization among research on HIV vaccines, microbicides, PrEP, treatment as prevention, and other biomedical prevention approaches, while also providing a venue to discuss the research findings, questions, and priorities specific to each.
18 – 22 July 2016: International AIDS Conference, Durban, South Africa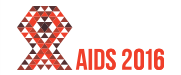 The International AIDS Conference is the premier gathering for those working in the field of HIV, as well as policy makers, persons living with HIV and other individuals committed to ending the pandemic. It is a chance to assess where we are, evaluate recent scientific developments and lessons learnt, and collectively chart a course forward. The 2016 conference included HIVST events as in this roadmap such as the following two satellite sessions relating to the STAR project:
24 May 2016: World Health Assembly HIVST side event
UNITAID, UNAIDS and WHO hosted a World Health Assembly Side Event on HIV self-testing (HIVST) and pre-exposure prophylaxis (PrEP) on 24 May 2016. Presentations on progress and experiences with HIV self-testing were shared from South Africa, Thailand, Zimbabwe and Brazil. The event was well attended by 90+ participants with important experiences and lessons learned with oral fluid and blood based products for HIVST. A video of the event is available upon request.