About the STAR project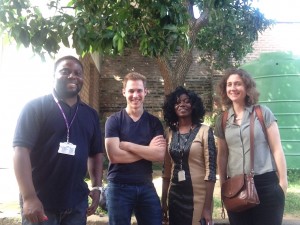 The UNITAID/PSI HIV Self-Testing Africa (STAR) Project is a four-year initiative to catalyse the market for HIV self-testing.
An estimated 19 million people worldwide do not know they are living with HIV. Without knowledge of their status, they cannot access life-saving HIV care and treatment. To close this gap, UNITAID is investing $23 million over the two years of Phase One of the STAR Project, to improve access to HIV testing through simple HIV self-tests in three high-burden African countries – Malawi, Zambia, and Zimbabwe.
Phase One of the STAR project (2015-2017) will conduct the world's largest evaluation of HIV self-testing to date, involving the distribution of nearly 750,000 self-test kits and piloting HIV self-testing models among different populations. This will generate vital information about how to distribute self-test products effectively, ethically and efficiently, with adequate post-test support services, and will answer key questions about the feasibility, acceptability and impact of this intervention.
These results, and other emerging evidence, will inform WHO normative guidance, support the establishment of appropriate policy and encourage new manufacturers to enter the self-test market. At the end of two years, the self-test market will be poised to dramatically increase access to HIV testing and impact HIV prevention, care and treatment goals. Phase Two of the project (2017-2019) will then scale-up successful distribution models and demonstrate the population-level health impact of HIVST.
For more information on STAR, see:
STAR Project research questions