About the team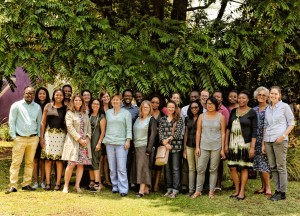 The STAR project is funded by UNITAID and is implemented by a consortium headed by Population Services International (PSI), in close collaboration with the World Health Organization. Research activities are designed and led by the London School of Hygiene and Tropical Medicine, Liverpool School of Tropical Medicine, and University College London.
PSI leads the implementation of HIV self-test distribution in each country, including all marketing and demand creation activities, and in-country HIV self-testing research activities are led by local research institutions: Malawi-Liverpool-Wellcome Trust Clinical Research Programme, Zambart, and the Centre for Sexual Health and HIV/AIDS Research Zimbabwe.
The management and structure of teams within the STAR Research consortium is shown in this summary.
Follow the links below to read about the collaborating institutions:
Population Services International
London School of Hygiene & Tropical Medicine
Liverpool School of Tropical Medicine
Malawi-Liverpool-Wellcome Trust